Christa Wright, MS, LMFT
---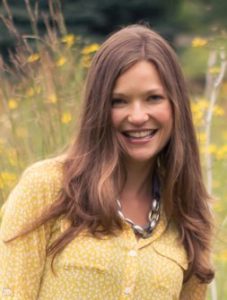 Since 2003, Christa has been a psychotherapist for individuals, couples, and families. She is a Licensed Marriage and Family Therapist in Illinois and joined the team at Catherine Hunter and Associates in 2010. Specializing in work with families and couples, Christa guides clients through difficult communication issues, patterns of conflict, and parenting concerns. Christa also enjoys working with those struggling with depression, anxiety, anger, self-esteem and family of origin issues. She is particularly gifted in teaching individuals how to recognize and release themselves from repeating destructive coping patterns in their current relationships.
Education
In 2003, Christa completed her Masters of Science Degree in Marriage and Family Therapy from Oklahoma Baptist University in Shawnee, Oklahoma. She graduated with high honors.
She earned her Bachelors of Music Arts Degree in Vocal Performance with a Minor in Psychology from the University of Oklahoma in 2000.
Clinical/Professional Experience
From 2008 to 2010, Christa provided therapy for individual, couples, and families at Christ Church in Lake Forest, Illinois.
She counseled under resourced single mothers at Fellowship Housing, a non-profit organization in Hoffman Estates, Illinois.
In 2004, Christa obtained her Texas license as an Associate Marriage and Family Therapist. While living in Texas, she practiced psychotherapy with high-risk youth and their families at Family Services of Plano.
In Oklahoma, her practicum work at Family and Children's Services focused on helping clients who suffered from a variety of mental health concerns. She also facilitated Anger Management and Substance Abuse Therapy Groups. She assisted in ADD/ADHD assessment scoring with the Quotient ADHD system.
Volunteer Experience
Christa served as Pastor on Call at Willow Creek Community Church in South Barrington, Illinois and offered crisis counseling and spiritual direction.
She assists in worship leading with the vocal team at Willow Creek Community Church's new South Lake campus.
Facilitator for women's personal growth retreats and marriage intensive weekends.
Professional Activities
Trained administrator for Prepare-Enrich Premarital and Marital Assessments.
Member of Willow Creek Community Church, South Lake Campus.