SHERYL JOHNSON, MA, LCPC
---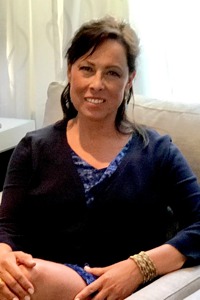 Sheryl is a Licensed Clinical Professional Counselor in the state of Illinois. As a psychotherapist, Sheryl has a passion for working with adults, teens, couples, and families. She specializes in issues such as depression, anxiety, family of origin difficulties, posttraumatic stress, sexual abuse, codependency, grief, parenting problems, self-injury, adjustment disorders, women's midlife issues, and faith-based concerns.
Education
Master of Arts degree (honors graduate) in Counseling Psychology from Trinity International University in May, 2003.
Bachelors of Arts Degree in Journalism and a minor in Psychology from Northern Illinois University in December, 1980.
Clinical/Professional Experience
Since 2003, Sheryl has practiced with Catherine J. Hunter & Associates as a state licensed psychotherapist. Her education and experience include using a variety of traditional therapies, such as cognitive-behavioral and psychodynamic therapies, as well as effective, cutting-edge treatments which are used to individualize each client's experience. Sheryl also uses her training as an EMDR therapist and Stress and Trauma Care Specialist to help those hurting find hope, healing, and freedom. Since 2008, Sheryl has led on-going recovery treatment groups for women and men survivors of sexual abuse and those struggeling with co-dependency, where each week the group focuses on a particular stage of the healing process.
From 2003-2006, working primarily with under-resourced clients, Sheryl provided psychotherapy for individuals, couples and families at Journey Toward Wholeness, a Christian-based counseling agency. There she also led group therapy sessions on healing from self-esteem and family of origin wounds
In 2003, Sheryl completed her practicum at The Society for the Preservation on Human Dignity, providing counseling, testing and education for those facing decisions relating to pregnancy. She helped clients formulate and implement short and long-term plans for their pregnancy, as well as connect them to resources for financial aid, housing medical care, nutrition, and legal aid.
Professional Activities
Trained in trauma-specific Eye Movement Desensitization & Reprocessing (EMDR) therapy.
Certified Stress and Trauma Care Specialist working with individuals facing posttraumatic stress, general stress, and trauma issues.
Continuing education seminars and workshops including the treatment of Depression, Anxiety, Grief, Eating Disorders, National Crisis Debriefing, Anger Management, Multicultural Diversity, Women's Midlife Issues, and Posttraumatic stress.
Has over seven years experience as a public relations communication specialist.
Member of AACC – American Association of Christian Counselors.
Certified Canine Therapy International handler and psychotherapist.
EAGALA Certified – Offering equine-assisted psychotherapy.
Volunteer Experience
Volunteered for over 25 years at Willow Creek Community Church in South Barrington:
Works pro bono as a psychotherapist for individuals who are under-resourced.
Developed and taught counseling training workshops internationally for church leaders in Costa Rica.
Provided support as Caseworker and Benevolence Board member where she assessed the emotional, spiritual, relational and financial needs of clients, providing appropriate referrals to facilitate healing and growth.
Provided outreach teaching and leadership to women and children in the Dominican Republic, Haiti, and Mexico.
Facilitated as a group leader in Moms of Teens ministry for women needing parenting support.
Presented educational seminars on depression and its treatments.
Assessed and counseled volunteers regarding their abilities, passions and temperaments in order to refer them to over 90 various serving ministries.